Things to Do Around the Bayou! 6/11/21
---
Saturday, June 11th at 8:30am
Mike Bruno's Bayou Country Harley-Davidson
---
Roll on over for a good cause! Stop by Mike Bruno's Bayou Country Harley-Davidson June 12th, 2021 for the Poker Run to support Women's Homeless Veterans & our local Ms. Veteran America Semifinalist, Heather Dugas! There will be Cash Prizes, Food for Purchase, Music & More! Bikes, Jeeps and all other vehicles are welcome!
Registration starts @ 8:30 am
Blessing of the bikes @ 9:30am
(Food & Drink included with Poker Run participants)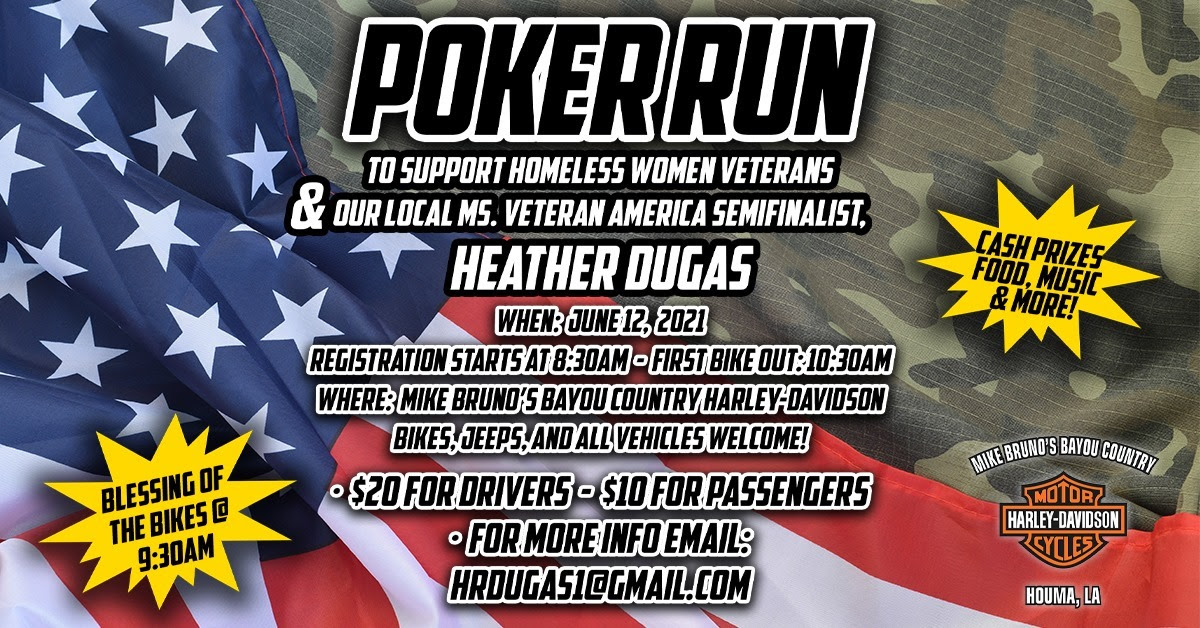 Firewater Fais Do-Do Featuring Mary Beth Landry & Frank Ball
Saturday, June 11th from 7pm - 10pm
Bayou Terrebonne Distillers
---
Lift your spirits with us to the musical stylings of Mary Beth Landry and Frank Ball performing live at the distillery!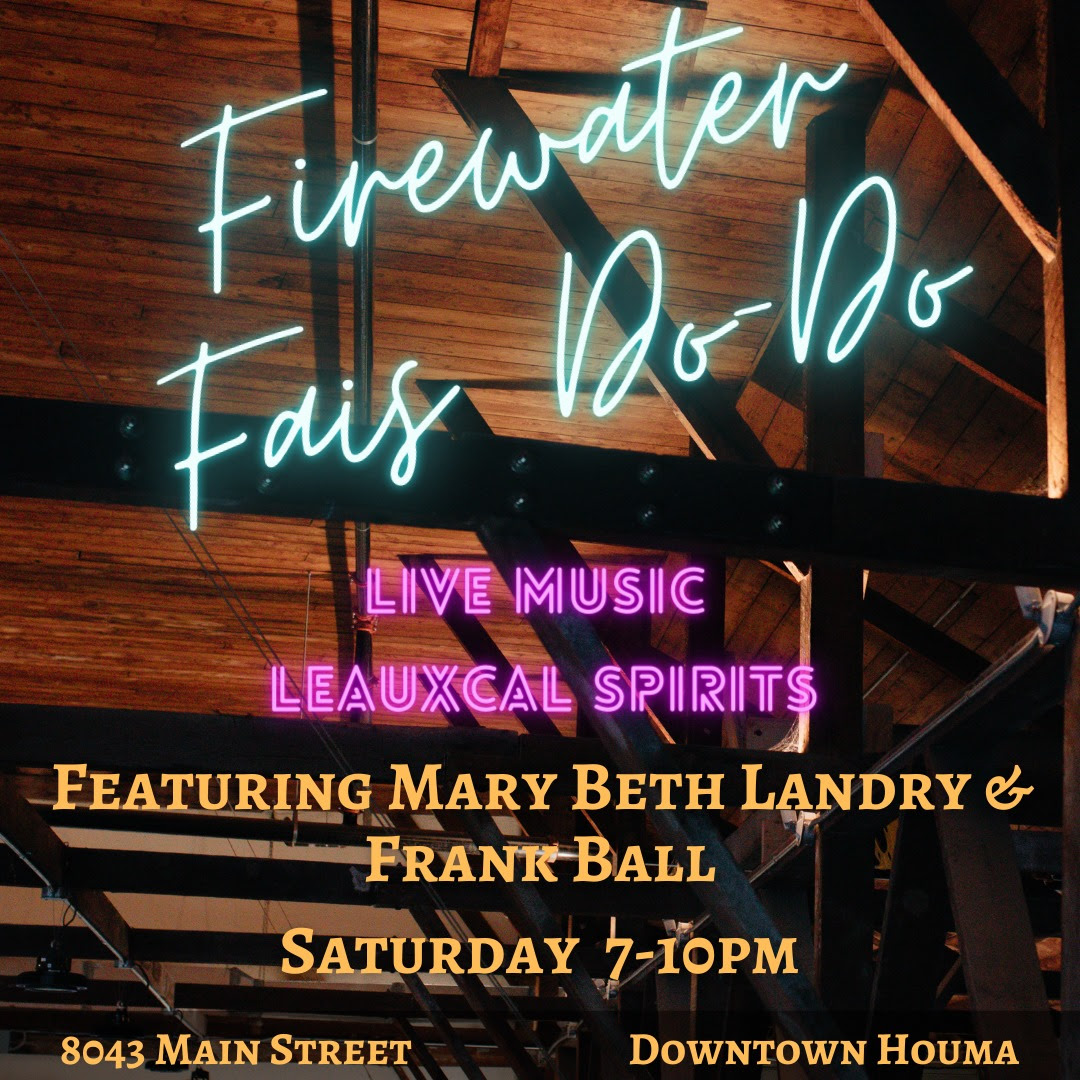 New Orleans Wine & Food Experience
Friday, June 9th - Sunday, June 13th
---
The New Orleans Wine & Food Experience is one of the premier events in the Big Easy, showcasing what the city does best. In its 29th Anniversary year, our New Orleans festival has become one of most incredible culinary events in the nation, attracting gourmands and connoisseurs as well as art and music lovers. We're also excited to share the bounty with all the locals who enjoy excellent food, exceptional wine, and a great time!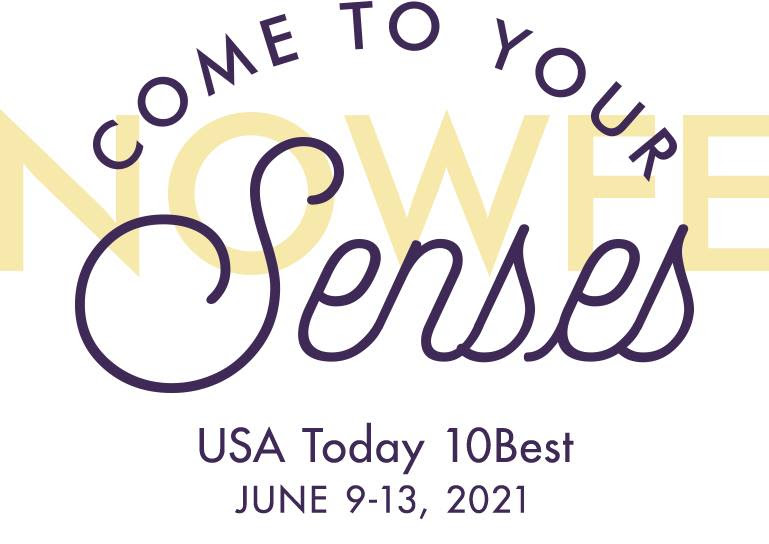 Party for the Planet presented by Entergy: World Oceans Week
Saturday, June 12th at 5pm
Online Event by Audubon Nature Institute
---
Party for the Planet presented by Entergy is a series of virtual events and activities making a positive impact on the natural world. This year's Party for the Planet will continue to focus on healthy habitats with three action areas: clean, create, and connect with nature. A visit to an Audubon Nature Institute facility is a first step in taking positive action. AZA-accredited zoos and aquariums spend $220 million on field conservation alone, supporting more than 2,600 projects in 130 countries. To date, the AZA Conservation Grants Fund has provided $7.7 million in support for 400+ projects worldwide.
World Oceans Day is a global day of ocean celebration and collaboration for a better future. This year, Audubon is celebrating for a whole week! A healthy ocean supports wildlife, our economy, and our way of life. Be sure to visit Audubon Aquarium of the Americas to learn more about our oceans.
Families can also virtually follow along with activities by tuning into our social media channels to discover imaginative new ways to experience nature, create healthy habitats, and help neighbors, big and small, from home.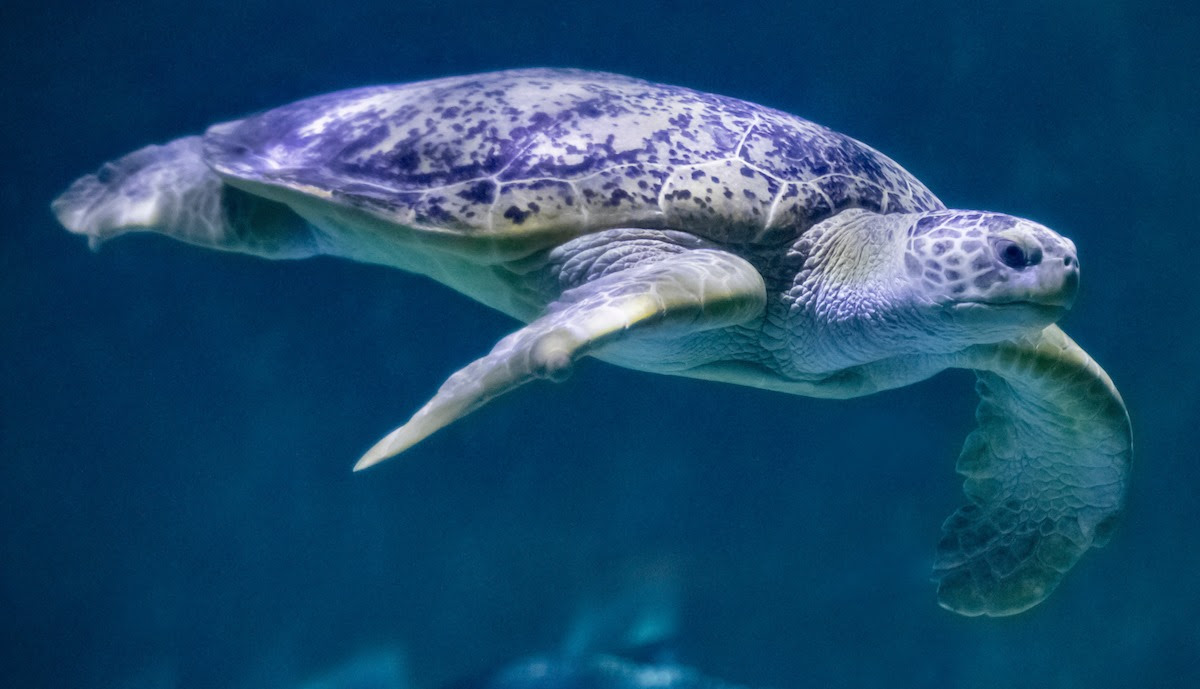 143 Bon Jovi Blvd.
---
Unique and distinctive at first glance, 143 Bon Jovi Boulevard is easily a home with character and style.
The exterior conveys its bold esthetics with gorgeous white columns and eye-catching storm shutters. Inside the warm-colored wood flooring through the main living areas creates a welcoming atmosphere. Each bedroom offers its occupants natural lighting and are generously sized. The bathroom features white tile flooring and abundant counter space, as well as storage.
Whether a first-time buyer or an experienced family looking for a new home, this property offers a great start to many happy memories!