Be Prepared for Hurricane Season 2020
---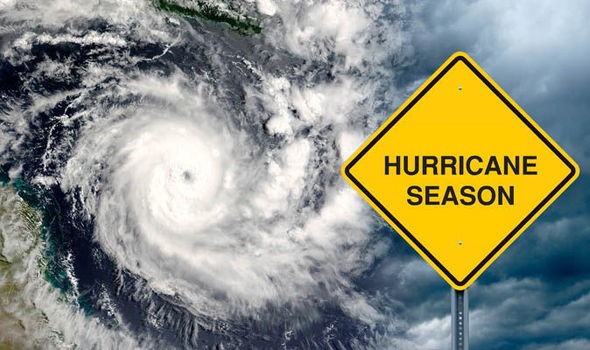 It is hurricane season folks, and according to forecasters with the NOAA CLIMATE PREDICTION CENTER (a division of the National Weather Service), an above-normal 2020 Atlantic hurricane season is expected. The predictions are for 60% chance of an above-normal season, 30% chance of a near-normal season and only a 10% chance of a below-normal season. Hurricane season began June 1 and runs through November 30, with the most activity typically occurring in July, August, and September. What does this mean for you? Well, it means you need to be prepared! Having your hurricane supplies ahead of time will save you from having to fight crowds at stores right before a storm hits. And this year, you have all the more reason to want to avoid crowds! So, put your hurricane kit together now. Here is a convenient list of items that should be included in your hurricane kit:
Flashlights & extra bulbs
Battery-operated radio
Battery-operated lanterns
Batteries (in different sizes)
Matches
First Aid kit
Duct Tape
Rain gear
Clock (wind-up or battery-powered)
Plastic garbage bags
Fire extinguisher
Scissors
Can opener
Clean clothes
Extra blankets
Heavy gloves
Have non-perishable food for each person for 3-7 days in two coolers (one for food and one for drinks) with the following:
Bottled water (1 gallon/person/day)
Canned foods
Bottled juice
Dry pet food (make sure to include water for your pets)
In addition to putting together a hurricane kit, here are some things you should do around the house to prepare:
Remove outdoor items
Trim dead branches from trees
Board up windows
Fill gas tanks and extra containers
Have extra cash on hand
Move furniture away from windows
Store important documents in waterproof containers
Have extra supply of medicines on hand
You should also gather any medical /first-aid items you may need:
Medical-alert tags
Insect-repellent sprays
Feminine hygiene items
Sunscreen
Soap
First Aid kit
Prescription medicine
Over-the-counter medication
Bandages
Adhesive tape
Antiseptic solution
Thermometer
Tweezers
And don't forget your pets:
Water for pets for 3-7 days
Non-perishable pet food
Crate/carrier/tank
Leash
Collar or harness
Favorite toy
Blanket or pillow
Clean litter box
Updated shots and medical records
Microchip and contact information
Any medications
Calming aids
Tags
Puppy training pads
Heartworm preventatives
Rain gear
Tips to Help Calm Your Pets During Storms
Hurricane season can be scary and stressful, but you can alleviate a little of that stress by being prepared!
If you're thinking about buying or selling a home in the Houma/Thibodaux area, contact the professional, experienced Realtors with Bayou Region Home Team and let them assist you with all your real estate needs. Reach them at 985.601.3136 or info@bayouteam.com today!