December 4, 2018
4 Reasons to Buy A Home This Winter!
Read More
December 3, 2018
Read More
November 29, 2018
24% of Renters Believe Winter is the Best Time to Buy a Home
Read More
November 27, 2018
Buyers: Don't Be Surprised by Closing Costs!
Read More
November 20, 2018
Females Are Making It a Priority to Invest in Real Estate!
Read More
November 15, 2018
Home Sellers in Q3 Netted $61K at Resale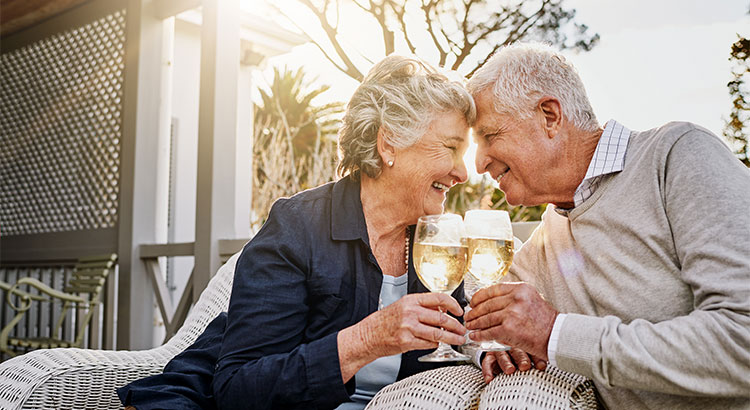 According to a recent report by ATTOM Data Solutions, home sellers who sold their homes in the third quarter of 2018 benefited from rising home prices and netted an average of $61,232.
This is the highest average price gain since the second quarter of 2007 and represents a 32% return on the original purchase prices.
After the Great Recession, many homeowners were left in negative equity situations but home price appreciation in the recovery period since then has given homeowners something to smile about.
The results from ATTOM fall right in line with data from the latest edition of the National Association of Realtors' (NAR) Profile of Home Buyers and Sellers. Below is a chart that was created using NAR's data to show the percentage of equity that homeowners earned at the time of sale based on when they purchased their homes.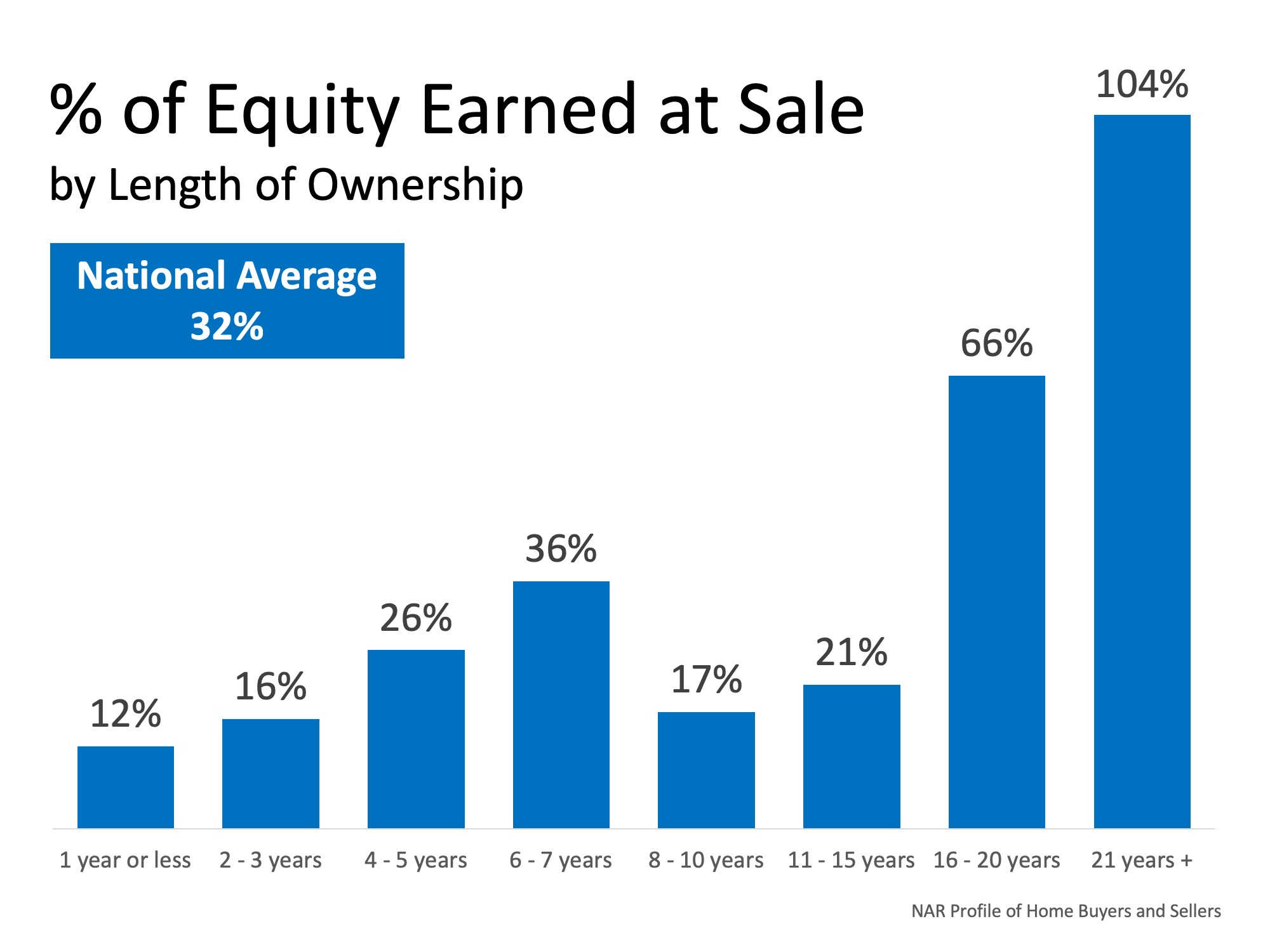 Even though those who purchased at the peak of the market netted less than those who bought before and after the peak, the good news is that there was a double-digit profit to be had! Many homeowners believe that they are still underwater which has led many of them to not even consider selling their houses.
Bottom Line
If you are curious about how much equity you'd earn if you sold your home, let's get together to perform an equity review and determine the demand for your home in today's market!
Read More
November 13, 2018
Are Homeowners Renovating to Sell or to Stay?
Read More
November 8, 2018
Why Has Housing Supply Increased as Sales Have Slowed Down?
Read More
November 6, 2018
2 Myths Holding Back Home Buyers
Read More
October 30, 2018
Are You Spending TOO Much on Rent?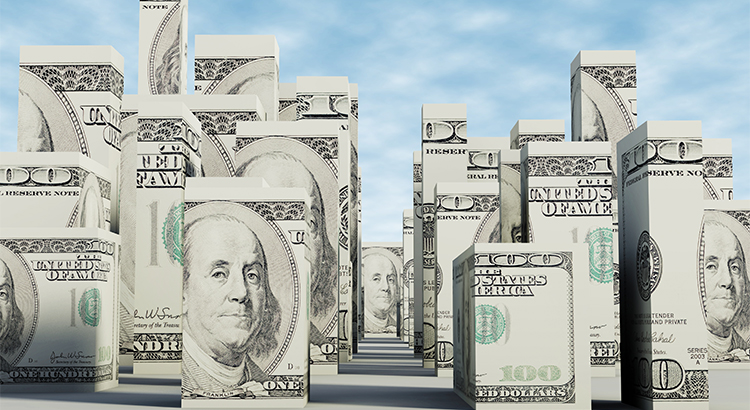 Chances are if you are renting you are spending too much of your income on your monthly housing expense. There is a long-standing 'rule' that a household should not pay more than 28% of their income on their rent or mortgage payment. This percentage allows the household to save money for the future while comfortably covering other expenses.
According to new data released from ApartmentList.com, 49.5 million renters in the United States were cost-burdened in 2017, meaning they spent more than 30% of their monthly incomes on rent. This accounts for nearly half of all renter households in the country and is up 3.1 million from 2007.
When a household is cost-burdened by their monthly housing expense, they are not as easily able to save money for the future. This is a big factor for many renters who dream of owning their own homes someday.
But there is hope for those who are able to save at least a 3% down payment! The percentage of income needed in the US to buy a home is significantly less than renting at 17.1%!
The chart below compares the historic percentage of income needed to rent and buy from 1985-2000 to the first quarter of 2018. As you can see, the cost of renting has climbed above historic numbers while the cost of buying dropped over the same period of time.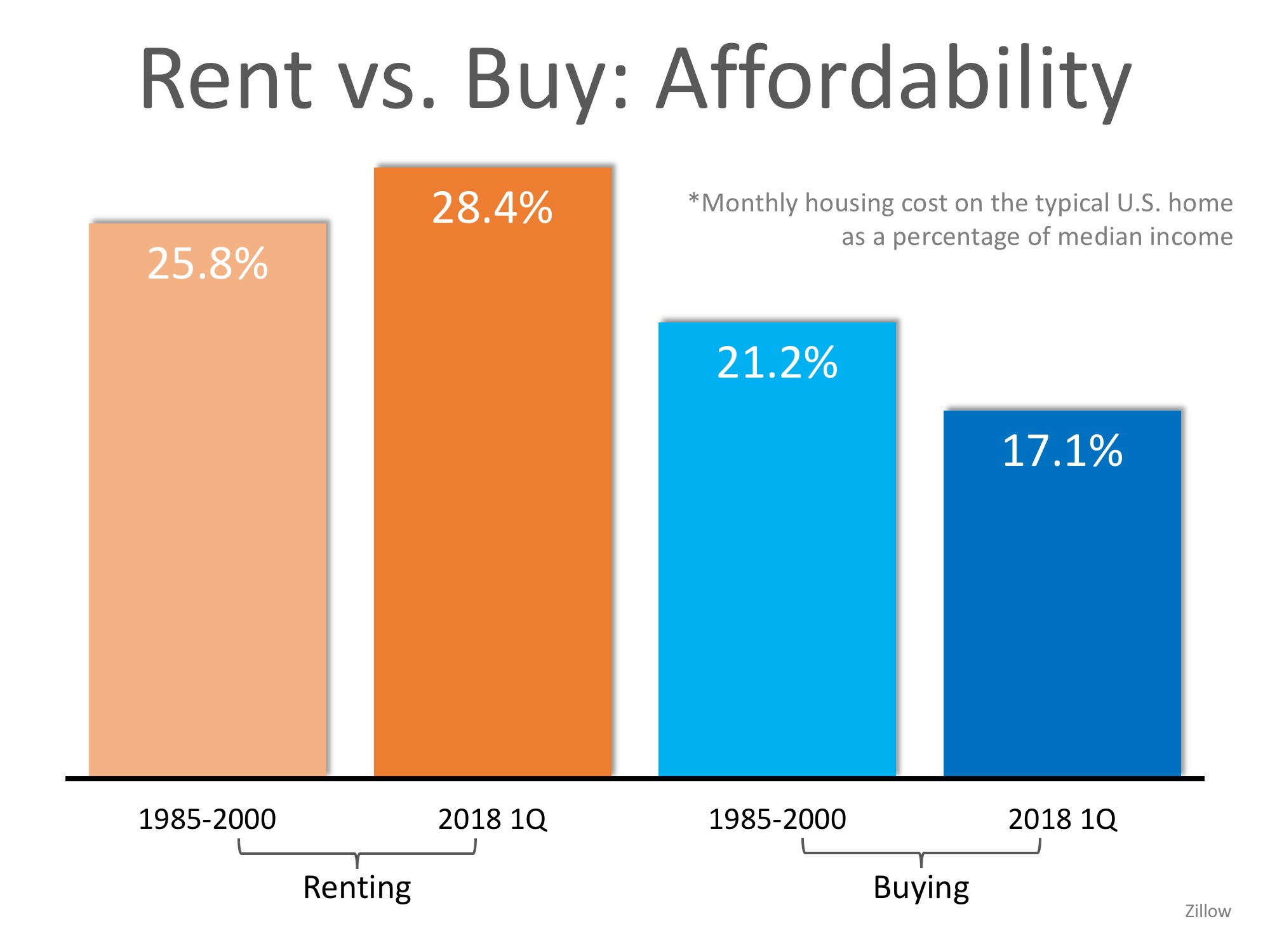 Bottom Line
If you are one of the many renters who is spending too much of their monthly income on rent, consider saving money by getting a roommate, moving into a less expensive apartment, or even moving in with family. These are all ways to save for a down payment so that you can put your housing costs to work for you!
Read More