October 9, 2018
What's Going On With Home Prices?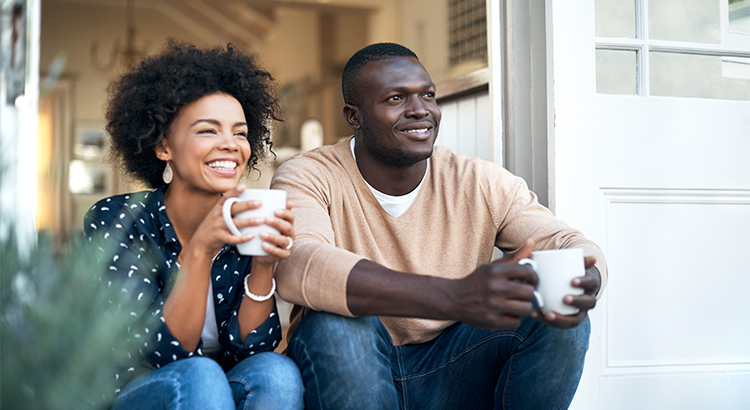 According to CoreLogic's latest Home Price Insights Report, national home prices in August were up 5.5% from August 2017. This marks the first time since June 2016 that home prices did not appreciate by at least 6.0% year-over-year.
CoreLogic's Chief Economist Frank Nothaft gave some insight into this change,
"The rise in mortgage rates this summer to their highest level in seven years has made it more difficult for potential buyers to afford a home. The slackening in demand is reflected in the slowing of national appreciation, as illustrated in the CoreLogic Home Price Index.

National appreciation in August was the slowest in nearly two years, and we expect appreciation to slow further in the coming year."
One of the major factors that has driven prices to accelerate at a pace of between 6-7% over the past two years was the lack of inventory available for sale in many areas of the country. This made houses a prized commodity which forced many buyers into bidding wars and drove prices even higher.
According to the National Association of Realtors' (NAR) latest Existing Home Sales Report, we are starting to see more inventory come to market over the last few months. This, paired with patient buyers who are willing to wait to find the right homes, is creating a natural environment for price growth to slow.
Historically, prices appreciated at a rate of 3.7% (from 1987-1999). CoreLogic predicts that prices will continue to rise over the next year at a rate of 4.7%.
Bottom Line
As the housing market moves closer to a 'normal market' with more inventory for buyers to choose from, home prices will start to appreciate at a more 'normal' level, and that's ok! If you are curious about home prices in your area, let's get together to chat about what's going on!
Read More
September 27, 2018
The Cost of NOT Paying PMI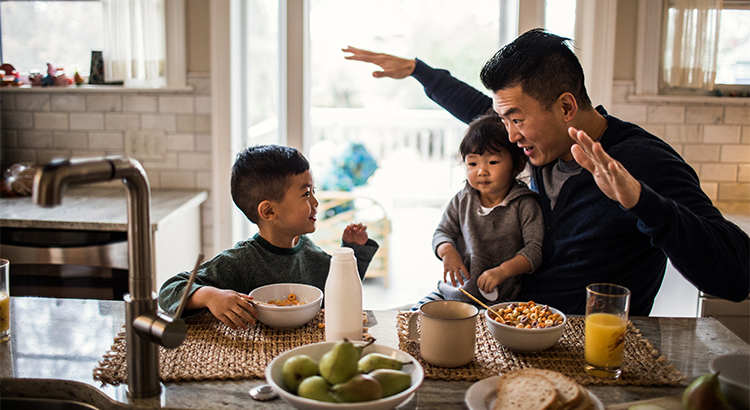 Saving for a down payment is often the biggest hurdle for a first-time homebuyer as median incomes, rents, and home prices all vary depending on where you live.
There is a common misconception among homebuyers that a 20% down payment is required, and it is this limiting belief that often adds months, and sometimes even years, to the home-buying process.
So, if you can purchase a home with less than a 20% down payment… why aren't more people doing just that?
One Possible Answer: Private Mortgage Insurance (PMI)
Freddie Mac defines PMI as:
"An insurance policy that protects the lender if you are unable to pay your mortgage. It's a monthly fee, rolled into your mortgage payment, that is required for all conforming, conventional loans that have down payments less than 20%.

Once you've built equity of 20% in your home, you can cancel your PMI and remove that expense from your mortgage payment."
As the borrower, you pay the monthly premiums for the insurance policy, and the lender is the beneficiary. The monthly cost of your PMI depends on the home's value, the amount of your down payment, and your credit score.
Below is a table showing the difference in monthly mortgage payment for a $250,000 home with a 3% down payment and PMI vs. a 20% down payment without PMI: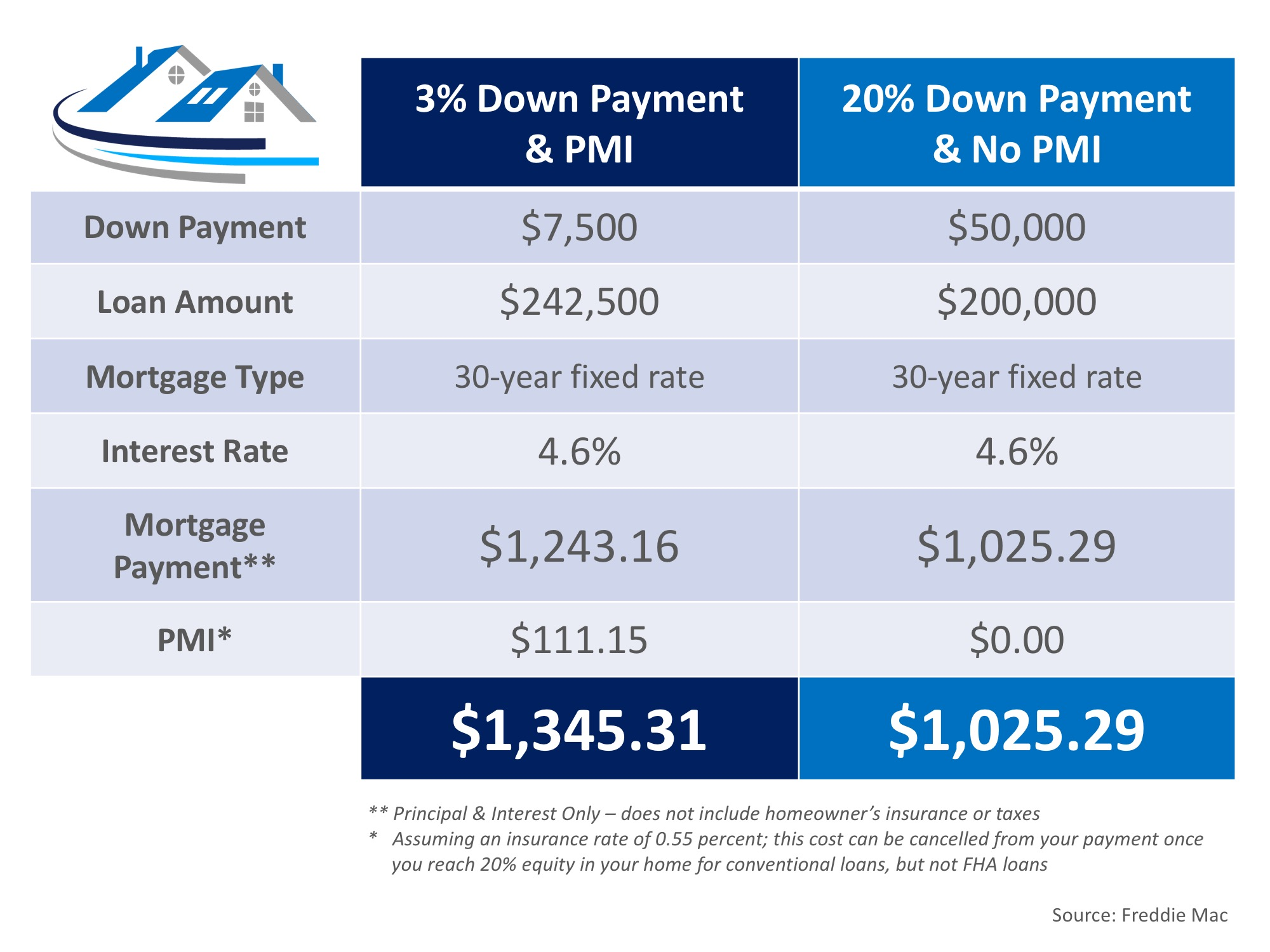 The first thing you see when looking at the table above is no doubt the added $320 a month that you would be spending on your monthly mortgage cost. The second thing that should stand out is that a 20% down payment is $50,000!
If you are buying your first home, $50,000 is a large sum of money that takes discipline and sacrifice to save. Many first-time buyers save for 5-10 years before buying their homes.
To save $50,000 in 10 years, you would need to save about $420 a month. On the other hand, if you save that same $420 a month, you could afford a 3% down payment in less than a year and a half.
In a recent article by My Mortgage Insider, they explain what could happen in the market while you are waiting to save for a higher down payment:
"The time it takes to save a (larger) down payment could mean higher home prices and tougher qualifying down the road. For many buyers, it could prove much cheaper and quicker to opt for the 3% down mortgage immediately."
The article went on to say,
"Since renters typically devote a higher percentage of their income to housing than homeowners, providing flexible down payment options can help renters with solid earnings purchase a home – and gain a fixed-rate mortgage with principal and interest payments that will not increase over the life of the loan."
If the prospect of having to pay PMI is holding you back from buying a home today, Freddie Mac has this advice,
"It's no doubt an added cost, but it's enabling you to buy now and begin building equity versus waiting 5 to 10 years to build enough savings for a 20% down payment."
Based on results of the most recent Home Price Expectation Survey, a homeowner who purchased a $250,000 home in January would gain $50,000 in equity over the next five years based on home price appreciation alone (shown below).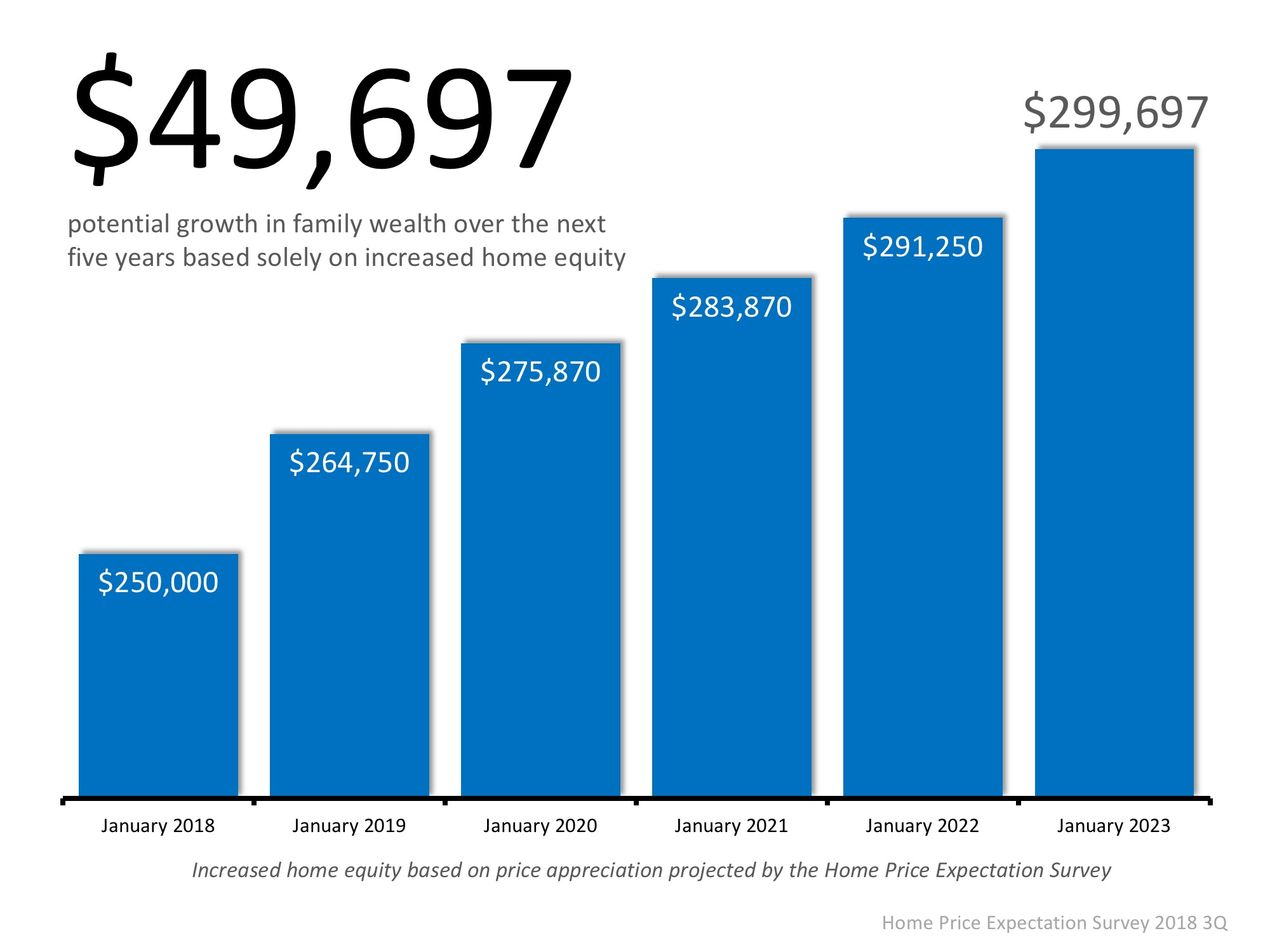 Bottom Line
If you have questions about whether you should buy now or wait until you've saved a larger down payment, let's get together to discuss our market's conditions and help you make the best decision for you and your family.
Read More